Make Self-Care Your Second Nature with My Secret Recipe: N.E.S.T.S.
A DIY approach to self-care baby steps
Even when you don't have time to shower every day………
I'm really glad you asked! N.E.S.T.S. stands for Nutrition, Exercise, Sleep, Time for Self and Support System.
Why is that important? Well, because people tend to look at self-care as a ginormous thing they must do, when in fact, you can pick one of the five ingredients and take small baby steps to begin your self-care journey, doing this will help you set the foundation for sustainable long-term self-care success. 
If you're struggling with anxiety, depression, or a restless mind, or if you just want to get a better idea of what self-care habits to implement or improve in your life, this recipe is for you!
P.S. I'm not a mental health professional, but I've been there. I know that sometimes it can be hard to know what to do to take care of your mental health and inner well-being, that's why I'm here to share my experience; so that you know what to do!!!
Get YOUR Self-Care Recipe: NESTS!
Want to know how to have a more balanced life?
These five ingredients are here to help you figure out what're the necessary baby steps to take on YOUR self-care journey!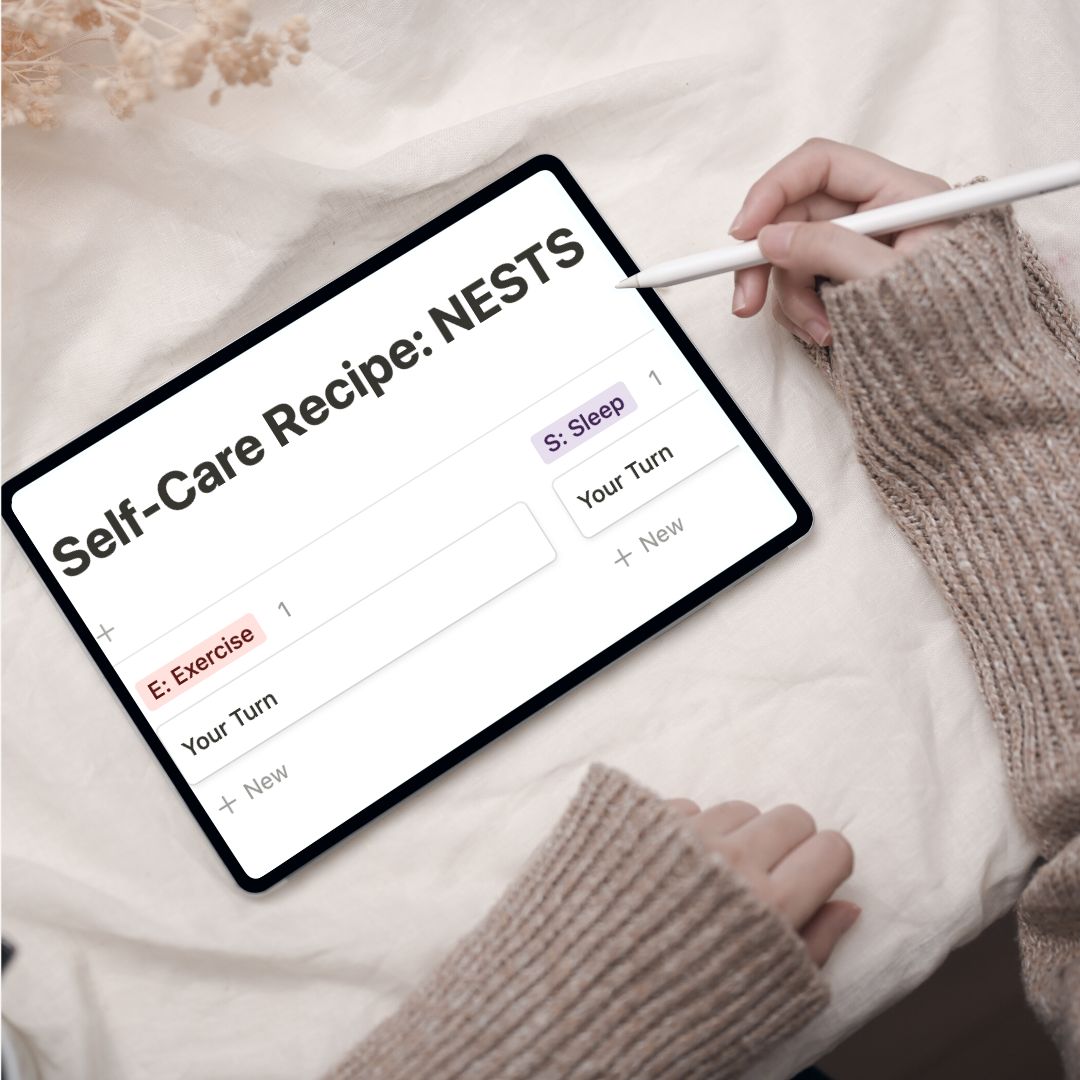 Sign up for the weekly email series
Let's make your self-care sustainable and long-lasting together!
We know that eating healthy is good for your body, but how connected is it to your mind? Well, in short, very! A study from Harvard Medical School reports that actually 95% of your serotonin (the happy hormone) is produced in your gastrointestinal tract (your tummy). So, it makes sense that your stomach doesn't just help you digest food, but also guides your emotions! Learn more about the connection between mood and food in this article.
This assessment will help you list out your nutrition patterns and also help you identify what to do to improve them in a way that works for you and your dietary needs.
Exercise also has been scientifically proven to help your mind heal from trauma, find inner peace and process emotions! It also makes you mentally stronger and more resilient.
For me, I have mandatory meetings at the park with my CEO, Lumi (Chief Exercise Officer) – he ensures I get at least 1 hour a day of exercise and fresh air. But everyone's different! Exercise should also feel personal and joyful, so if you've always wanted to try ballet, soccer, or home yoga – try that! You don't have to conform to a cookie-cutter way to do exercise. It's your body, you get to move it however you like. When completing the assessment, list out your favourite activities, classes, or workouts that you currently do or how you think you could improve.
Have you ever noticed that on days your sleep schedule is off, the rest of your day kind of sucks? You tend to eat less, you don't feel like working out and many of your healthy habits start to fall through the cracks. By prioritizing sleep and having a nightly wind-down routine, you can start to see improvements in every aspect of your life. So make it a priority!
The best way to get some quality time for yourself is by making it a part of your daily routine. For me, I have a self-care routine called ATM, which stands for Appreciation or Awesomeness depending on the day, Track and Meditation. I do a gratitude journal or boost my confidence by listing out reasons that I am awesome, track my mood and meditate, it takes me as little as 3 minutes each day. This could be as simple as you want it to be!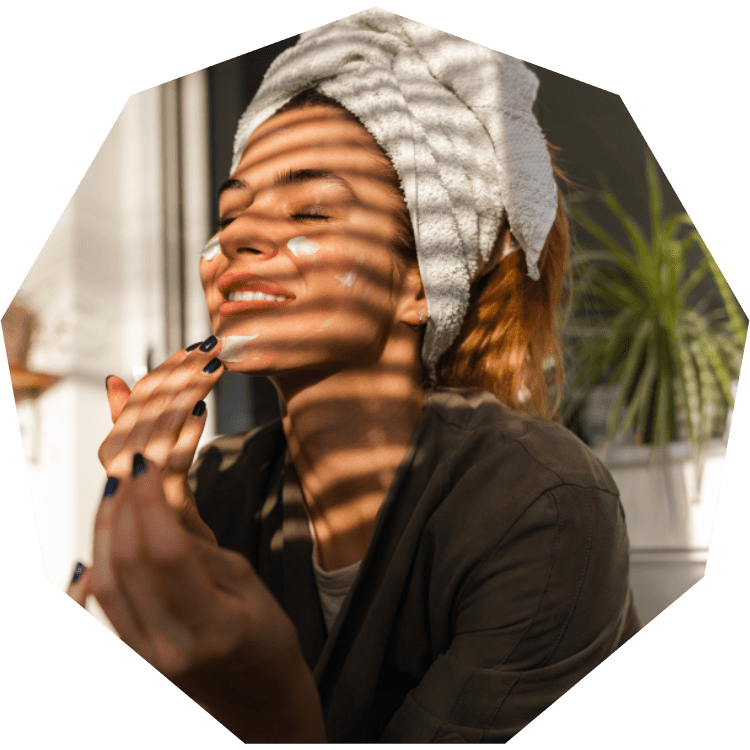 During the assessment, list out who you have in your circle who is a healthy support in your life. Basically, your ride-or-die's! These can be one, two or more people that you spend time with on a weekly or bi-weekly basis to check in, socialize and show mutual support. Other support systems can be therapists, counsellors, massage therapists and others who help you live a healthy, self-full life.
Let's make your self-care sustainable and long-lasting together!